Join Spiros Theodossiou, Dext Chief Product Officer who will be presenting on the latest new features within Dext Prepare, Precision and Commerce.
Stay up to date: Explore new features that have been added to Dext.

Work better with Dext: Skill your team and learn how to add new tools to your workflows.

See what's coming: Discover more about our upcoming product updates.

Give us feedback.

Coming in Q4 2021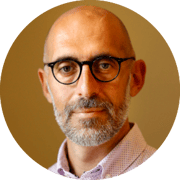 Spiros Theodossiou
Chief Product Officer