See how your firm performed this season.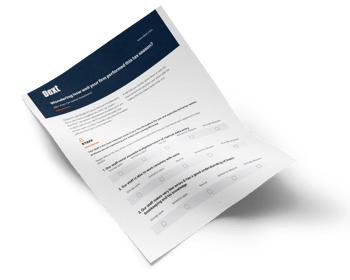 Designed specifically for accounting and bookkeeping firms who have completed the 2021 tax season, this Post-Tax Season assessment checklist gives you a report card of your firm's success this past year.
Answer each question honestly, using the information gathered from your review process. It will help you identify where there is room for improvement and prioritize your action plan for making this tax season better than ever.
Download our checklist on the right hand side and check the health of your firm!
Download the Assessment Checklist Below