Prepare | Precision | Commerce
Automate your workflow, optimise your time
With error-free data extraction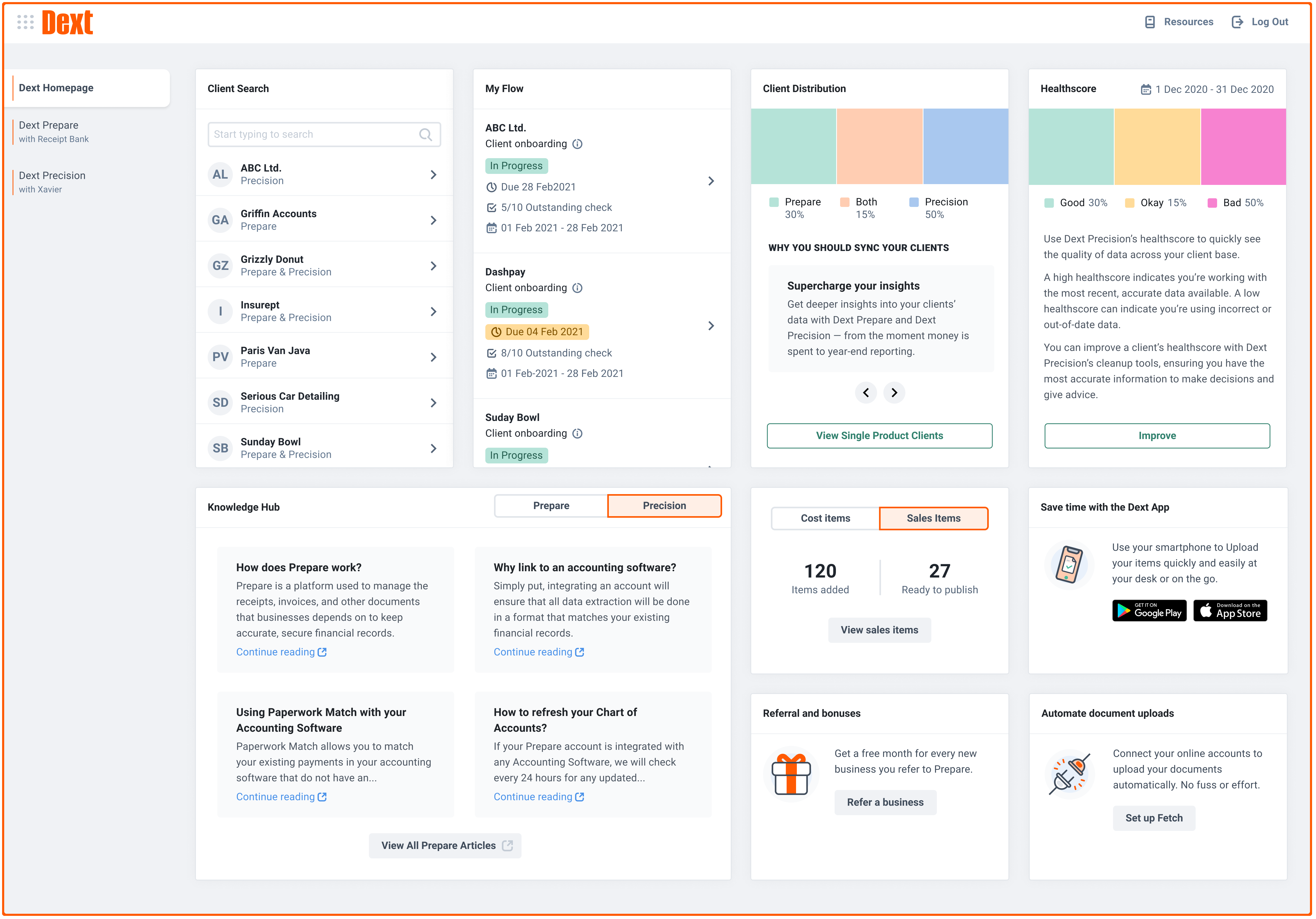 Book a free demo
If you'd like to find out more about our products, we'd love to hear from you. All you need to do is fill out the form, and one of our team will be in touch to discuss your next steps and answer any questions.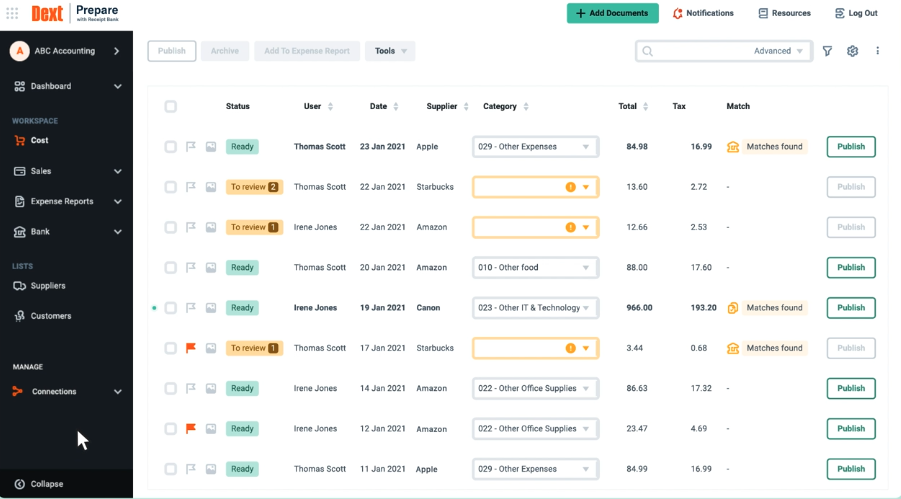 Dext Prepare makes bookkeeping profitable, frees up your best people and helps you stay on top of client accounts. It's hours-saving software that allows you to automatically fetch, categorise and publish data.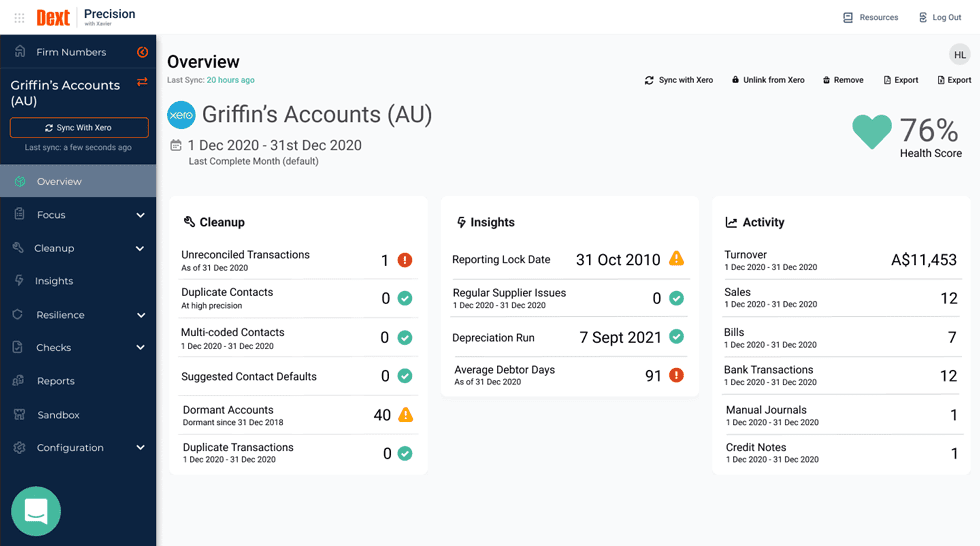 Dext Precision gives you trust in your data by spotting errors before they become a problem. It's the same award-winning assurance, with extra insight through client dashboards and HealthScore checks.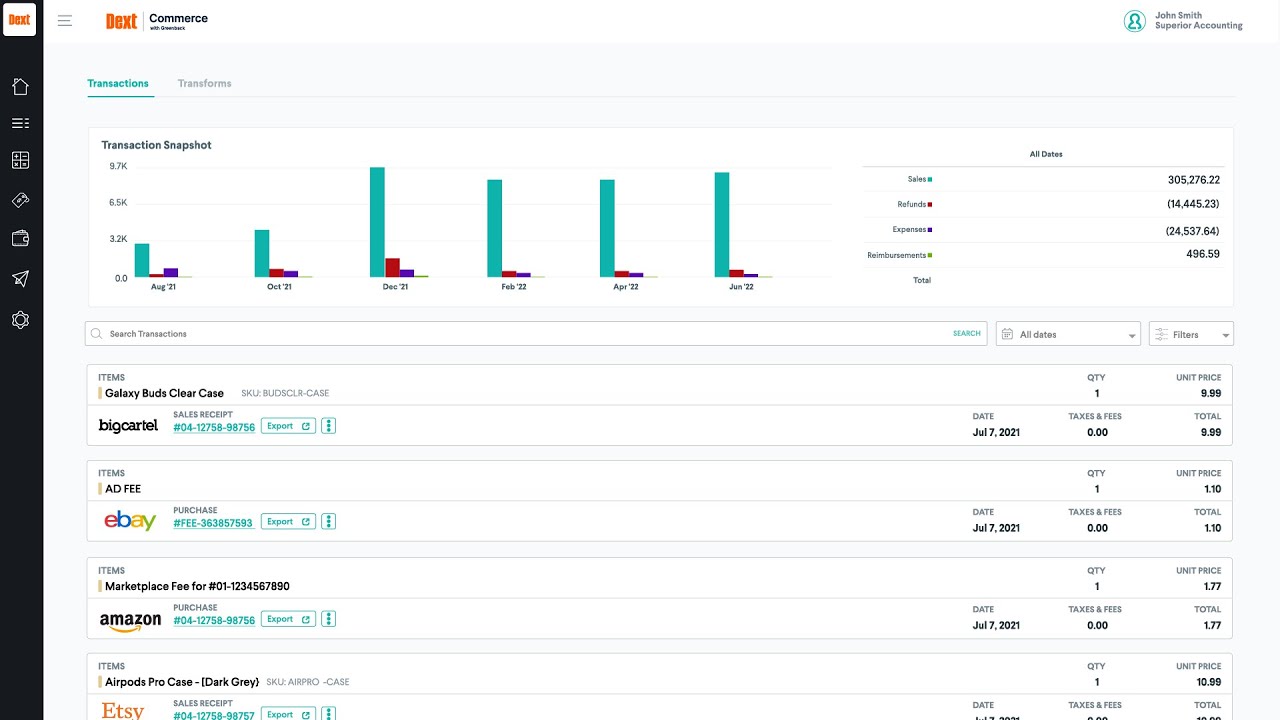 Dext Commerce automatically pulls your clients' sales data from multiple ecommerce and point-of-sale platforms. Split out transactions, fees, refunds and reimbursements, line by line. All under one subscription.
Why Dext?
Dext speeds up slow and manual processes. As a multiproduct platform, we combine accurate data extraction with cleanup tools and automated digital sales reconciliation. We connect with software you already use, with data that's accessible in real-time – whenever you need it.
Dext is a game changer

"We now use Dext for all our VAT returns and annual accounts clients. The software is great at helping to tidy up the bookkeeping and identifies errors before they become problems."
Tim Alter - Xero Apps Marketplace Review