Your practice deserves the best, and so do your clients
Dext Prepare processes over 20 million items a month, and it's still the fastest and most accurate data extraction tool on the market.

With powerful features and constant product development, Prepare helps you improve recoverability by making your practice more efficient.
Fill in the form to book a free consultation and find out how you can save 100s of hours every month. That's time which could be spent on building client relationships, winning new business or expand your billable advisory services.

Dext Prepare is the bookkeeping automation platform of choice for 9 of the top 10 accounting firms in the UK. Find out why.
Watch the 60s video to see Dext Prepare in action
Book Your Free Consultation
"I've used other tools and they were not half as efficient or accurate. There's so much that can be done on Dext Prepare; it's easy to use and ticks all the boxes for me and my clients. So choosing Dext was a no-brainer, really"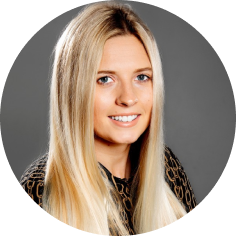 Charlotte Ing,
Managing Director at
Pure Cloud Accountancy Limited